In my quest to answer why things have been so boring for me lately, I didn't once consider the power of the blog. Ever since I started the blog I've been overwhelmed with adventures. However, ignore the blog and *poof* back to ordinary. Less than 24 hours after my last blog it finally happened. Not a moment to soon as I was beginning to hear my flying mount's wings flapping when I would close my eyes to sleep every night. At about 4:00 pm as I was making my bed, the horn sounded and half expecting to see that stupid bat I gingerly walked over to my computer and my heart dropped.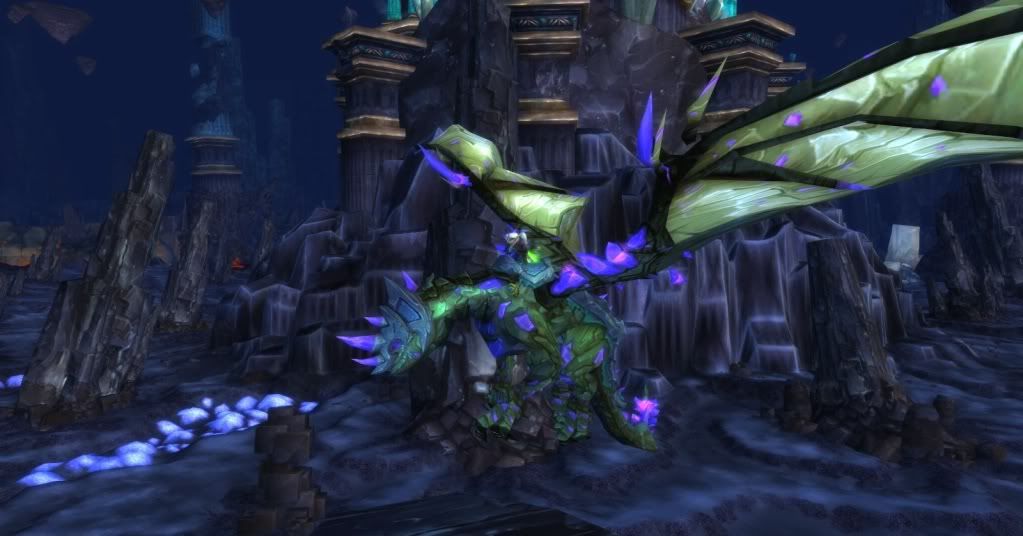 Yes I know it's a bit extreme to go numb over pixels but I definitely went numb. Fumbling around my keyboard I got close enough to Aeonaxx to jump on it and from there it was just a mad panic to kill it before it killed me. I did get paranoid about the adds, I wasn't sure if I should be killing them or just keep focusing on Aeonaxx. Turns out I didn't have to worry about the adds but I guess that could depend on your gear and your DPS capabilities. I ended up with just over 50% of my health left when I finally killed him. The whole thing was a blur and I have no idea how I had to mind to start recording it, luckily I had it all set up before hand so it was just a matter of clicking a button. I put together a little video of the fight including some shots of the mount after it's been looted. I will put that together and have that up for you guys tomorrow.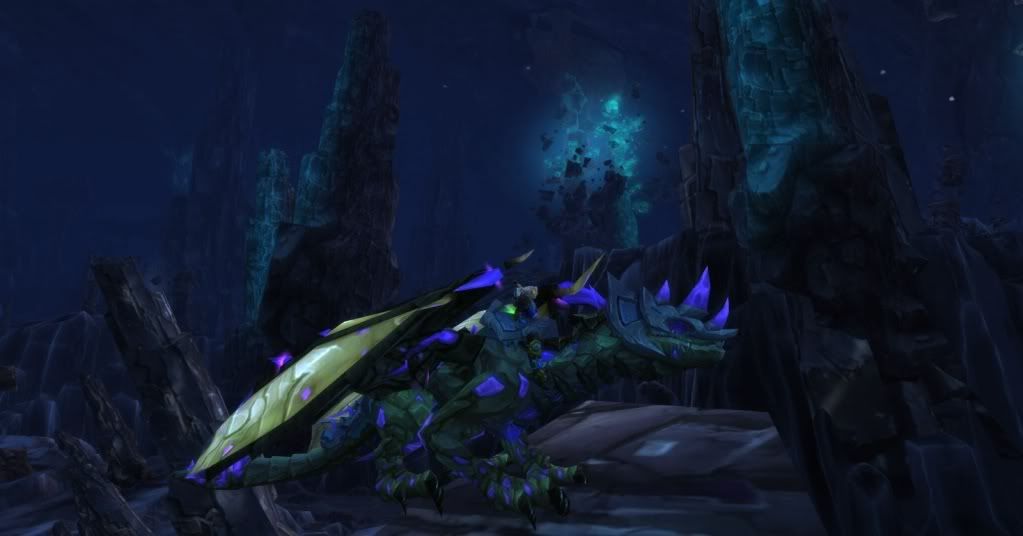 I must admit that it's been a few days since I got it and I'm definitely feeling the withdraw. I use to fall asleep every night floating in Deepholm, I'm already looking to find a new obsession to consume me, so if anyone has any suggestions I'd love to hear them.